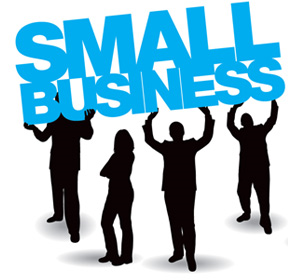 We reference 'small business' a lot­--on our blog, on our website, and in person if you've ever met us--because we love them! We understand, however, that saying 'small business' is a lot like saying the word 'pasta', an umbrella term with so many variations that it could mean about a million different things. So, we thought some clarification was in order. What do we mean when we reference 'small businesses' in relation to P2Binvestor's funding model? Many people want to know exactly what kinds of businesses qualify for P2Bi's funding platform, and we are here to tell you!
While both technology and our crowd of investors allow us to be flexible in what kinds of businesses we fund, there are still some general guidlines to which ones can be accepted. CEO Bruce Morgan breaks down what P2Binvestor usually looks for in a qualified business, by outlining some important business characteristics below. And don't worry if your business doesn't meet ALL of the criteria. We still encourage you to fill out our short screening form so we can learn more about your business and consider funding it!
Who typically qualifies for P2Bi's crowdfunding model?
P2Bi targets tech-savvy small businesses, generally generating trailing 12-month revenue of $2-25M. While these businesses may be in traditional industries such as manufacturing, construction, or beer brewing, they understand all successful businesses are technology businesses. They utilize new techniques and processes to gain competitive advantage and grow their market share.
Here are some guidelines that define our target customers and a brief explanation of why:
In business for 1.5 - 2 years; a track record of operations facilitates credit underwriting

At least 3 quarters of revenue growth; receivables financing is a cost-effective method for funding a growing A/R portfolio

External investors; it is valuable to have had a non-founder validate the company's business model and competitive position

Stable A/R collection history; a track record of collecting outstanding invoices without big swings in days outstanding

Positive EBITDA (earnings before interest, taxes, depreciation, and amortization); the company should demonstrate that its core business can generate positive cash flow

Comfortable with social media and digital marketing; understands the inherent value in P2Bi's social funding business model.
The best rates go to profitable companies with longer business track records, though P2Bi is committed to finding ways to get needed working capital to growing small and mid-sized businesses. We look for customer strengths and find innovative ways to get them funded while maintaining a fair risk profile for the site investors who make this funding possible.
What's next?
Are you a business that could benefit from our innovative lending model? Simply fill out our short screening form to see if you qualify (it takes 3 minutes).
Do you know of a small business in need to working capital? Send an email to referrals@p2bi.com if you'd like to know more about referring a client.